I'm so excited to be a mentor for Pitch Wars this year!
So why do you want me to be your Pitch Wars Mentor?
I write in all age categories of children's literature, from Picture Books to Young Adult. My debut novel, TWELVE STEPS (a YA contemporary romance) is releasing via Swoon Romance on 25 March 2014, and my Middle Grade contemporary novel, LETTERS FROM HEAVEN, recently caught the attention of Super-Agent, Jessica Sinsheimer. (I signed with her in October of this year.)
As a co-administrator of Sub It Club, I've helped dozens of writers with polishing their queries and manuscripts, and many of them have gone on to find success in the query trenches and in online pitch contests like this one. In fact, one of my critique partners had an extremely popular pitch in last September's Pitch Madness contest, spurring a bidding war between agents.
As I've been most recently focused on Middle Grade, completing revisions on LETTERS FROM HEAVEN, I'm accepting applications for MG manuscripts in Pitch Wars. As you may have guessed, Contemporary novels, like Jenny Lundquist's SEEING CINDERELLA, Danette Haworth's A WHOLE LOT OF LUCKY, and Kathryn Erskine's MOCKINGBIRD are my absolute favorite, but I'm open to most MG genres. I enjoy historical novels that pull me into a less-well-known era or setting in history and bring the past to life. Something like Caroline Starr Rose's MAY B. And I like stories with an element of mystery or suspense that will keep me on the edge of my seat, my heart thumping as I watch to see whether the main character will make it through. Something like Margaret Peterson Haddix's RUNNING OUT OF TIME.
I'm an incurable optimist, so I prefer stories with an upbeat outlook. If you write super-dark, serious books, I'm probably not the mentor for you. To be clear, I don't shy away from serious issues. In fact, my MG novel, LETTERS FROM HEAVEN, follows the story of a twelve-year-old girl dealing with the aftermath of her mother's death. But I love to laugh. And if you can make me laugh and cry in the same manuscript, you're golden.
No matter what the genre or plot, I'm looking for strong characters, a great story, and a unique voice. If your Middle Grade manuscript fits the bill, you definitely want me as your mentor. :)
Submission guidelines can be found on Brenda Drake's blog, here.
Update: I've picked my fabulous team for Pitch Wars!! It was SO difficult to narrow down the fabulous choices to only one mentee plus two alternates, but I'm proud to announce Team Magic:
* Mentee: Super Jake, Not-So-Super-Freddy, and Me, The King of Chaos by Naomi Milliner
* 1

st

Alternate: Riding on Shoulders by Khyl Shumway
* 2

nd

Alternate: Miracle Meggie by Toni De Palma
(Watch for a blog post soon, where I'll introduce my team properly and tell you what caught my attention about their entries.)
The amazing agents participating in this year's Pitch Wars are:
Louise Fury

–

Bent Agency
Louise Fury represents young adult, middle grade, new adult, commercial fiction including romance, and select nonfiction. She's looking for writers with a unique voice and an unforgettable story. She's particularly drawn to stories with a strong protagonist. In young adult, she looks for manuscripts that are written with an unforgettable voice—this can be deep, dark and gritty or literary, lyrical and emotional. She'd love to find a young adult novel that has a bone-deep sense of danger that haunts her from page 1 and doesn't let go of her for days. She wants delicious adult romances with creative plots, sexy liaisons and unique characters who sweep her up in their love story. She wants to feel something unforgettable when she read your pages; manuscripts that she can't stop thinking about.
Suzie Townsend

–

New Leaf Literary
"My favorite books are ones that keep me up all night with characters that I can't stop thinking about long after I've finished." Suzie Townsend represents adult and children's fiction. In adult, she's specifically looking for romance (historical and paranormal), and fantasy (urban fantasy, science fiction, steampunk, epic fantasy). In Childrens' she loves YA (all subgenres) and is dying to find great Middle Grade projects (especially something akin to the recent movie SUPER 8). She's an active member of AAR, RWA, and SCBWI.
Nicole Resciniti

-

The Seymour Agency


Nicole loves discovering new talent and helping established authors to take their career to the next level. Do you have a smart, tight read she won't be able to put down? A signature voice she'll fight to represent? HEA's are a must for romance. Mainstream suspense, thrillers, mysteries, YA and inspirational novels are welcome. A consummate science geek and card-carrying Mensa member, Nicole would love to find the next great science fiction/fantasy novel or action/adventure masterpiece.
John M. Cusick

–

The Greenhouse Agency


What John is seeking: Fiction by North American authors, from Picturebooks and Middle Grade through Young Adult. Particularly keen to see MG (and maybe YA) for boys. Fast-paced/thrilling/heart-breaking stories. Contemporary realism, historicals, speculative fiction, sci-fi and fresh fantasy, villains with vulnerabillity, bad decisions with best intentions, boldly imagined worlds, striking imagery, characters with histories, stories about siblings and about middle America.
Sarah LaPolla

–

Bradford Literary Agency
Sarah represents YA and adult fiction. On the adult side, she is looking for literary fiction, science fiction, magical realism, dark/psychological mystery, and upmarket commercial and/or women's fiction. For YA, she is interested in contemporary/realistic fiction that doesn't shy away from the darker side of adolescence. YA sci-fi, horror, mystery, and magical realism are also welcome; and she would love to find a modern Judy Blume for the MG market. No matter what genre, Sarah is drawn to layered/strong characters, engaging narrators, and a story that's impossible to put down. Sarah is not looking for: picture books/children's, inspirational/spiritual novels, romance, or erotica.
Victoria Marini

-

Gelfman Schneider Literary Agency


Victoria is looking for literary fiction, commercial fiction, pop-culture non-fiction, and young adult. She is very interested in acquiring engaging Literary fiction and mysteries / suspense, commercial women's fiction (romantic suspense, sci-fi, fantasy), and Young Adult (contemporary, sci-fi/fantasy, thriller and horror ). Above all, she is looking for anything with an engaging voice, compelling narrative and authentic characters.
Jessica Sinsheimer

-

Sarah Jane Freymann Literary Agency
Always on the lookout for new writers, Jessica is most excited about finding literary, women's, and young adult fiction, and — on the nonfiction side — psychology, parenting, self-help, cookbooks, memoirs, and works that speak to life in the twenty-first century. Visit her company's website for more details.
SECRET WORD: story
Pam van Hylckama Vlieg

-

Foreword Literary
Pam is looking for high concept young adult. Middle grade in these genres: fantasy, contemporary, literary. Romance in these categories: historical and contemporary. Genre fiction: urban fantasy, paranormal, and epic/high fantasy.
Quinlan Lee
-
Adams Literary
Quinlan Lee brings to Adams Literary her experience as a published author of numerous books for young readers and more than 15 years of business and project management expertise. She has been a part of the Adams Literary team since 2008, representing clients in all genres from picture books to YA.
Jen Udden
–
Donald Maass Agency
Jennifer Udden joined the DMLA in 2010. She represents speculative fiction, urban fantasy, and mysteries, as well as historical, contemporary, and paranormal romance.
Emily Keyes
–
Foreword Literary
Emily is a particular lover of all types of young adult and middle grade books. She wants to represent the kind of stories that will resonate with kids for the rest of their lives. She loves strong voices and unique characters, not knock-offs or trend chasers. She thinks books are best when they make you laugh and cry. Emily is also looking for a select list of commercial fiction which includes fantasy & science fiction, women's fiction, new adult fiction, along with pop culture and humor titles. She is not looking for poetry, short stories, picture books or anything that is not amazing.
Brianne Johnson
–
Writers House
She loves middle grade—bring on the whimsical, the imaginative, the dark/crass/wacky/hilarious. She'd love to find a historical MG that is also fun and exciting. She'd just love to find a beautiful, fun, thoughtful story that makes that first real step into adulthood seem brand-new, all over again. She's also looking for exciting, high-concept YA novels (the creepier, the better!) as well as more beautiful, literary works that explore the coming-of-age theme. She tends to gravitate toward stories featuring offbeat, alternate-lifestyle protagonists who trailblaze their own weird and wonderful paths through life. Her adult list is narrower than her children's list. What she's really on the hunt for are juicy, well-researched historical novels. Her ultimate adult project wish list would include a romantic historical with some unique fantasy elements, a literary, Beat-like coming-of-age, a thrilling survival tale with well-researched, back-to-the-land details, and a dark, witchy, semi-realistic novel (think a modern-day Practical Magic or Garden Spells). She's pretty excited about the New Adult category. She loves stories set in the counter-culture, quirky love stories with a stand-out hook, and subtle twists of fantasy or magical realism. The one link she has throughout the many genres she's interested in is humor.
Carly Watters
–
P.S. Literary
Carly is actively looking for Literary and Commercial Fiction, World Literature, Women's Fiction, Literary Thrillers, New Adult, high-concept Young Adult, high-concept Picture Books, and up-market nonfiction in Health, Wellness, Memoir, Humour, Pop Science and Pop Psychology.
Molly Jaffa
–
Folio Literary Management
She focuses exclusively on middle grade and young adult fiction. She's looking for books that challenge the reader intellectually and emotionally, from the high-concept and fantastical to the frank, fresh, and contemporary. She loves fiction set in another country, time, or place (real or imagined!) that opens up a rich new world for the reader to discover. "Stories featuring characters with strong passions, talents, or smarts – or characters in search of theirs – resonate with me." She'd also like to see: Contemporary YA that's not afraid to explore complex social issues, historical fantasy, smart middle grade adventures, heartbreaking middle grade with beautiful writing, and good, old-fashioned YA romance.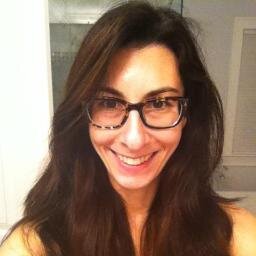 Stefanie Lieberman
-
Janklow and Nesbit Associates
Stefanie is actively seeking to represent writers offering fresh approaches to romance and young adult commercial fiction. She is particularly energized by manuscripts featuring strong female characters.
Rena Rossner
-
The Deborah Harris Agency
She's actively seeking picture books, middle grade and young adult books, science fiction and fantasy for all ages (kids and adult) – in adult books her tastes skew more towards the literary, but she's open to falling in love with something in any genre. She has a particular interest in Jewish-themed, Israeli or biblically-related books.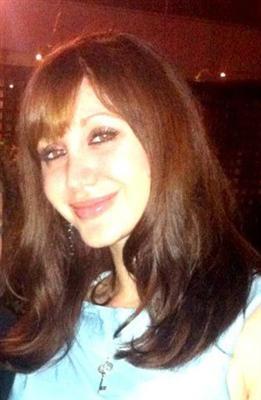 Lana Popovic - Zachary Shuster Harmsworth


At ZSH, Lana works closely with authors on a wide range of both fiction and nonfiction projects, and is committed to providing extensive editorial guidance. She is particularly interested in edgy YA, from gritty coming-of-age novels to contemporary fantasy and supernatural romance. She is also keen to represent thoughtful chick lit, literary thrillers, and well-crafted projects in the fantasy and mystery genres.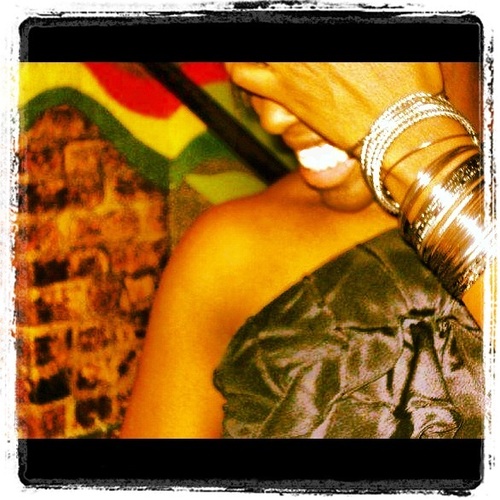 Natasha Alexis - Zachary Shuster Harmsworth


Alexis is currently seeking works of literary and commercial fiction and nonfiction. As a fan of popular culture and cosmopolitan trends, Alexis is keen to represent YA and adult fiction with an edge and fresh point of view, especially works featuring women and people of color.
And the Fabulous Pitch Wars Mentors are:
Mister Linky's Magical Widgets -- Thumb-Linky widget will appear right here!
This preview will disappear when the widget is displayed on your site.
For best results, use HTML mode to edit this section of the post.