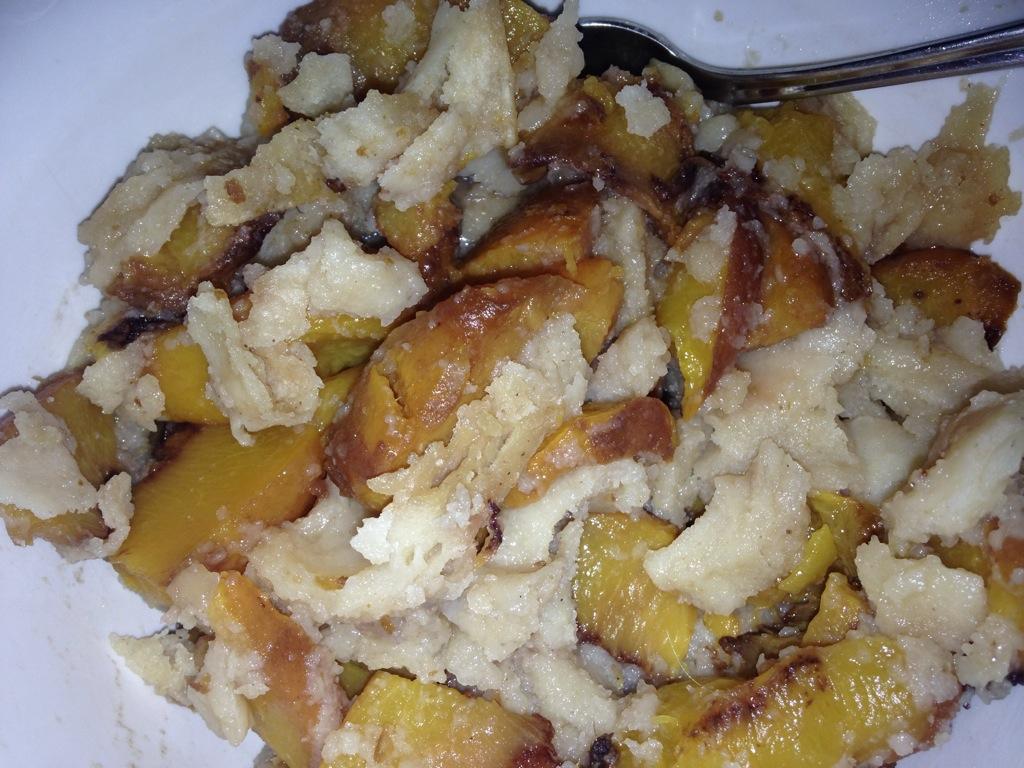 This time of year, I prefer a lighter, mostly vegetarian diet (meat and heavy starches weigh me down in the hotter months, and I just feel sluggish), but my family misses the comfort foods and treats we often enjoy in the winter. So when my friend gave me a big batch of slightly-squishy peaches, I decided to try a lighter twist on peach cobbler. With only 3 ingredients in the Crock Pot, it's super-simple to put together, and just as delicious as "the real thing!"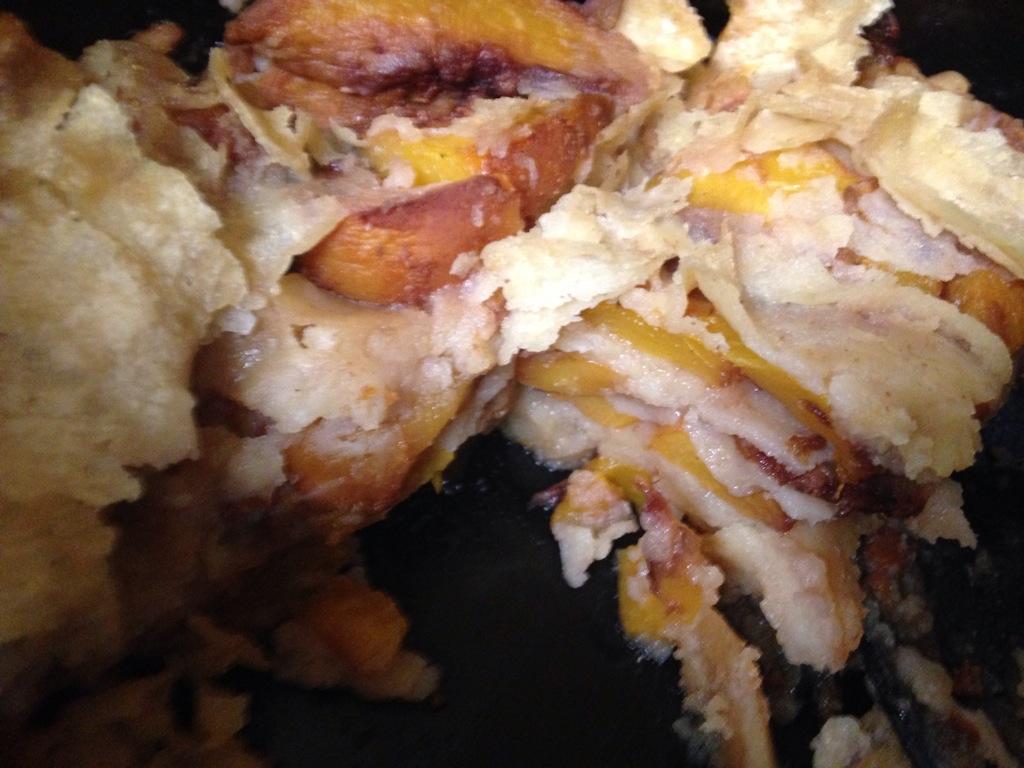 For a batch that fills a 5-quart Crock Pot, you will need:
* 12-16 corn tortillas (3-4 per layer)
* approximately 2 dozen peaches, pitted and sliced (perfect use for the peaches that are starting to get over-ripe, or you could probably use canned peaches, drained)
* 1/2 to 1 c. brown sugar, divided (if using canned peaches, you may want to use even less sugar)
Spray crock with non-stick cooking oil. Spread 1/4 of the sliced peaches in a layer on the bottom of the Crock Pot. Top with 3-4 tortillas. (I prefer to use 3 tortillas. If you position them like in the picture below, you can tear the middle one in half to cover the outside edges of the layer, avoiding a 4-way overlap, and a very thick layer of tortilla, in the center of the dish.)
Sprinkle with 1/4 of the brown sugar (I used approximately 3/4 c. total, but you can use more or less depending upon how sweet your peaches are, and how sweet you want the final cobbler to be).
Repeat layers 4 times, ending with a sprinkling of brown sugar.
Cook on low for 5-6 hours (or overnight if you want a delicious breakfast to wake up to!)
Serve warm or cold, either by itself, or with your favorite whipped cream / plain yogurt / ice cream.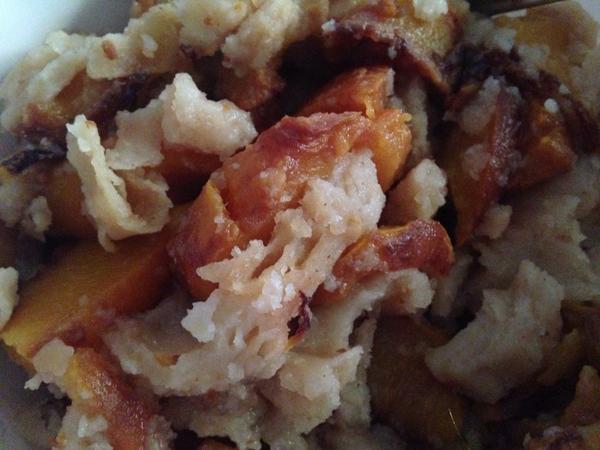 This recipe is naturally gluten-free and vegan!