I've been trying to write this blog post for more than three weeks, but I'm riding such an extreme roller coaster of emotional highs and lows that I can't always compose a coherent sentence these days.
As you probably know if you follow me on Facebook or Twitter, I've been super-excited about our upcoming move back home to Maryland. In fact, when we got our orders for the move, I couldn't contain my emotions.
Eventually, I'll find the emotional strength to explain exactly why this promised move back to Maryland was such an overwhelming blessing to me, but for now I'll just say that I am healthier in Maryland than I've been anywhere else in my life. I was the girl who was constantly sick (my brother jokes that my immune system is entirely too nice, sending invitations and greeting cards to germs instead of fighting them off) throughout my growing up years. But the climate in Maryland is perfect for me, and during the three and a half years that we lived there, we all marveled that my immune system was actually working almost as well as a "normal" person's system. (In the three years that we've lived in New Mexico, I've been sick nearly every day, except for the few weeks when I've had the opportunity to go back and visit my friends in Maryland.)
So moving back to Maryland, to the home I love where I can feel truly alive ... This was the greatest blessing in the world! I was so excited, in fact, that I couldn't bring myself to wait for the end of the summer.
I packed my husband's car with all the things we would normally move on our own (instead of letting the military movers take them for us). Things like my old journals, handmade Christmas ornaments, an extra crock pot and air mattresses ... Those things that either can't be replaced for any amount of money or that we will need to make our lives comfortable while we wait for the movers to arrive with the rest of our household goods on the other side of the move. ... And I drove across the country in a three-day solo road trip to check on the house and drop the car off in Maryland on my way up to New York for BEA.
But I didn't tell anyone I was coming. Because deep down, I had this nagging fear: What if??
What if I moved back to Maryland only to discover that all of my friends had moved on? What if they no longer had room for me in their lives? What if my neighbors weren't as happy to see me as I was anxious to see them? What if???
I pulled into town on Sunday afternoon and cheerfully skipped up the front steps to my beautiful house. Tomorrow, when I was rested and refreshed, I would surprise my friends with a visit and put to rest those fears. But for now, I couldn't wait to relax in the quiet of my own home.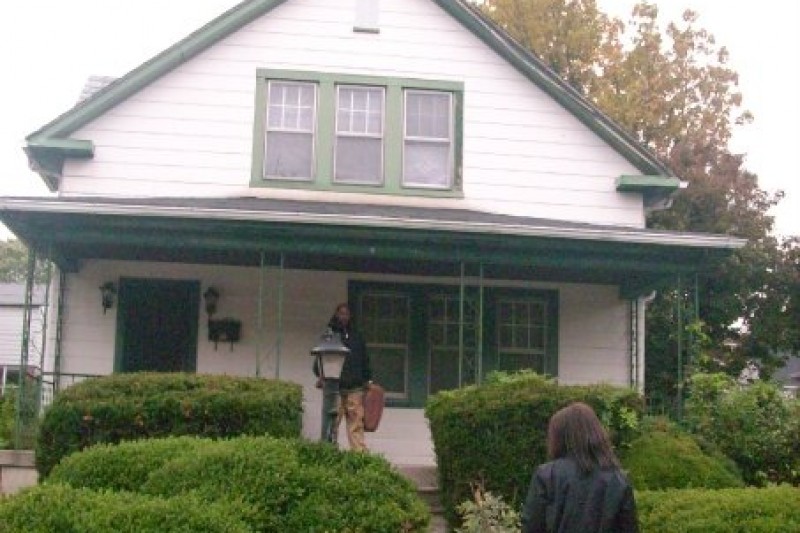 But the front door wouldn't open. I couldn't get the deadbolt to unlock.
I shrugged and skipped around to the back door, eager to unpack the car and start turning my house into home again. I turned the key and pushed the door open, and a flush of water splashed on my head.
Huh. Must have been a rainstorm recently. And water somehow collected in the door frame. I didn't realize it was possible for so much to collect there, but no matter. I was home.
Grinning from ear to ear, I stepped inside.
And screamed.
My kitchen was flooded. The floor and the brand-new countertops (installed weeks before we moved away) destroyed.
I raced through the kitchen to see the rest of the house ... And screamed again as I discovered that it wasn't just the kitchen.
The dining room.
The living room.
The library.
Every bedroom.
The bathrooms.
The basement.
Everything. Destroyed.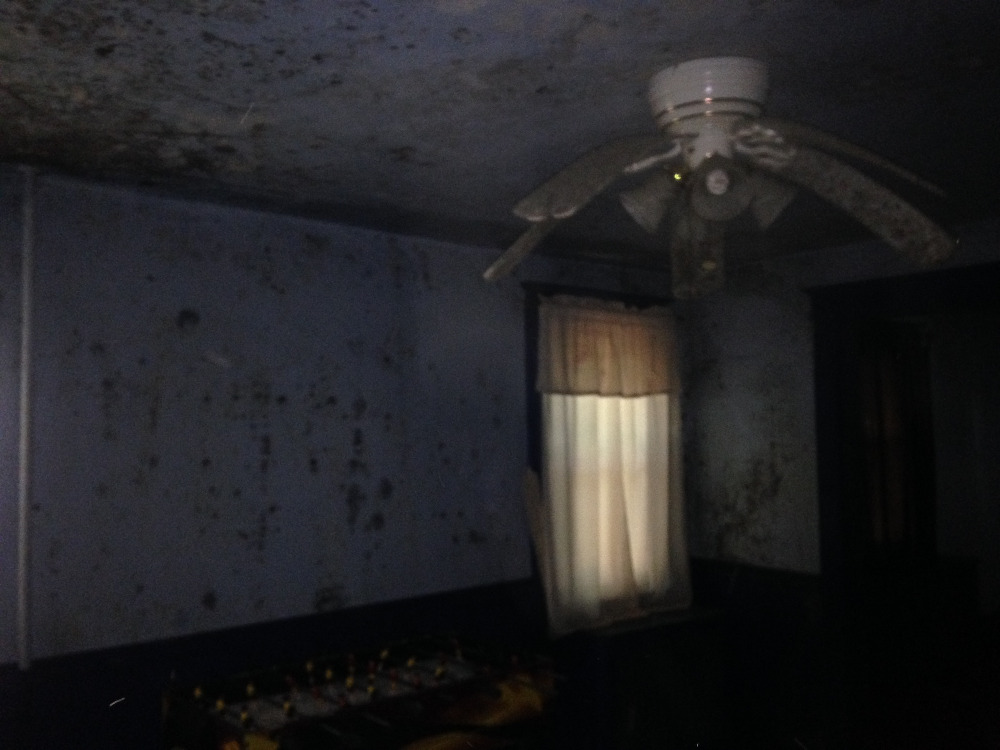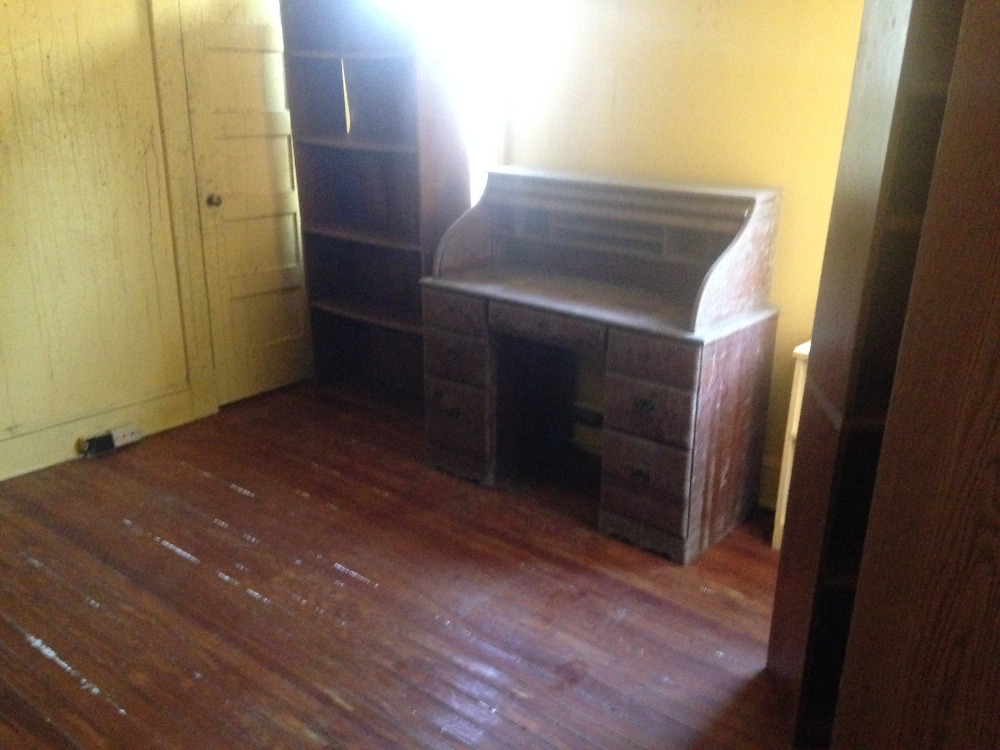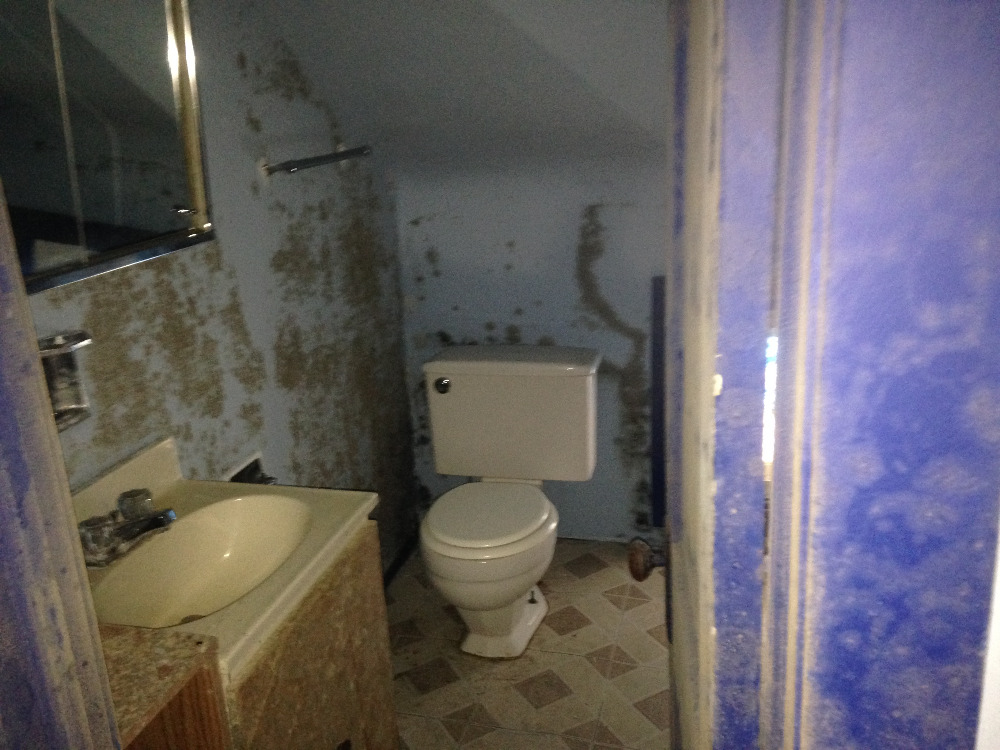 And there was nothing I could do to turn back the clock. Nothing I could do to fix it. No one I could even turn to for help.
I ran out of the house, still sobbing, frantically trying to figure out what I could do. But my brain wasn't working. I couldn't figure out who to call, what to do ... I simply stood in the middle of my back yard and cried.
My neighbor came running to check on me. And she held my hand and hugged me tight until I could calm down enough to realize that I needed to call my husband. She stood beside me while I made the call. Helped me form the words when I couldn't even complete a full thought. Held me up (literally) when I couldn't stand on my own.
But the support and blessings didn't stop with one neighbor's kindness.
The Lord was definitely watching over me. While I was on the phone with my husband, one of our friends in Maryland, out of the blue, sent him a Facebook message to ask when we'd be back in town. "We're moving back at the end of August," he replied, "but Veronica is there now. And apparently, there's a problem with the house."
She started making phone calls, and within minutes, members of our church congregation (as well as the neighbors from up and down the street, who had heard me crying) were gathered in my back yard to help me assess the damage and make a plan. I had three different offers of a place to stay for the night (one friend, who was in the middle of a move herself, even offered to lend me her new house for a few days, so I could have my own space!! - though I ended up opting to stay with another friend, where we ended up having a mini sleepover, complete with hair braiding and giggling late into the night.) And plans were being made to help me take care of everything that needed to be done.
We filed a claim with the insurance, I made plans to contact some contractors after my trip to New York (I had another 3 days in Maryland planned for after BEA), and on Tuesday morning, I left for Book Expo America in New York with a little bit of a skip in my step. I still felt like I was walking in the haze of a waking nightmare, but I knew it was going to be okay. Because the damage to my home was devastating, but at least I discovered it now, when there was still time to get it fixed before we move back in late August. At least I had insurance. At least I knew my friends were there for me.
I checked into my hotel (they had my room ready a full three hours early!), spoke to the insurance claim representative to make plans for her to visit the house Wednesday morning to complete the claim, and then spent the afternoon at the Manhattan LDS Temple, refreshing my spirit and gaining a much-needed dose of peace from the Lord.
That night, I met with some friends at the Teen Author Carnival, gushed about all of the amazing books (and wished I had more money to spend because I wanted to buy ALL the books!!), and I made plans to see my fabulous agent,
Jessica Sinsheimer
, the next day.
By Wednesday morning, when Jessica and I met with our friend,
Claribel Ortega
, at the Javits Center for BEA, I was almost cheerful, dreaming up the fabulous possibilities that the forced remodel presented. Yes, it would be expensive, and money would be tight for a while, but at least I didn't have to face the possibility of shouldering the entire cost! I had wonderful, supportive friends, awesome plans for a fun week in New York, and the assurance that everything would be okay. Life wasn't so bleak after all.
Then, after lunch, Jessica went back to work, and I returned to BEA. I stood in line to meet a few of the authors I'd come to see and collected some really fun advance copies of their fabulous books. I met up with a few friends. And even the crowded show floor didn't overwhelm my introvert sensitivities. Because I knew everything would be okay.
As I strolled through the crush of people, on my way to Mo Willems' book signing, my phone rang. The insurance representative. That was fast! Obviously, this was a good sign. We'd definitely be able to get the repairs completed before our moving date at the end of the summer. I grinned and stepped out of the event hall to find a relatively quiet place to take the call.
"Mrs. Bartles, this is [insurance representative]. I just finished looking at your house, and unfortunately..." She explained that they wouldn't cover any of the damages to our home.
Nothing.
Nada.
Zilch.
"I'm sorry, Mrs. Bartles, but the damage is specifically excluded by your policy. Have a nice day!"
And she hung up.
I walked back into the exhibit hall in a daze, and over to the signing line for Mo Willems. I stood in line, smiling and making idle chit-chat with the people around me. And when I reached the front of the line, I smiled and posed for a picture with one of my favorite picture book authors EVER.
I could do this. I just had to keep going. Remember that every amazing thing that has ever happened in my life started out with a giant tragedy. And this would too. Soon, I'd be able to look back at this whole experience and be extremely grateful for the opportunity. I just couldn't let myself forget to be positive.
I walked over to the Spencer Hill Publishing booth to get a schedule for their author signings. Because I love so many Spencer Hill books, and I knew I'd want to camp out in their signing lines. They greeted me with smiles and cheerful hellos ... and I burst into uncontrollable sobbing tears.
I am so grateful for
Cindy Thomas
, who offered me a shoulder to cry on as I poured out the whole story (and then checked in on me several times over the next few days), and the rest of the fabulous Spencer Hill team. They kept me from falling apart completely, and let me know I wasn't alone, when I totally felt like I was.
The rest of BEA is, I admit, a bit of a blur. I didn't spend much time at the actual convention, because the crowds were overwhelming, but I met with so many friends (my amazing agent, Jessica, my fabulous editor, Kristin Rens, many of the awesome Pitch Wars mentors, and some of my real-life Twitter friends, like Roseanne Wells, Monica Odom, Isabel Bandeira, Claribel Ortega ... and so many others) away from the Javits Center. Even though most of them had no idea I was facing this terrifying prospect, they cheered and supported me in multiple ways, helping me to keep moving forward through all the ups and downs.
And then, I was back in Maryland, meeting with contractors to gather estimates for the work that needs to be done and trying to get as much as possible accomplished before flying back to New Mexico.
We're working every angle we can. We've filed a complaint with the Maryland Insurance Administration. We've contacted several different contractors to get the best quote we can for the repairs. We're looking at all the loan options we have available.
And we've set up a
GoFundMe
campaign to ask for help. Which may have been the scariest part of the whole process. Because I'm more of a step-in-to-lift-others'-burdens kind of person than an admitting-that-I-can't-do-it-all-alone girl. Still, I'm overwhelmed every day by the number of people sharing the link, promising financial support, and sending virtual hugs and prayers our way. You have no idea how much this means to me. And I can't thank you enough. Though I'm a writer, I simply have no words.
Many of the donations have come in anonymously, so I can't thank you in public, but I hope you all see this post and know how much I appreciate you!
We've established a Go Fund Me campaign to ask for help, and the support so far has been overwhelming!! Thank you all so much!! Every pledge ... every share ... every comment means more than you could possibly imagine!
I still don't know how it's all going to work out. I'll admit, I'm still struggling to keep up the perky cheerfulness I'm often known for. But I've had an outpouring of love and support from so many people that I don't doubt it will work out in ways I couldn't possibly imagine.
Thank you all. You mean the world to me. And I appreciate you more than I have the words to express right now!
*smooshes the world with Giant Squish Hugs*