I suffer from "As You Wish" syndrome.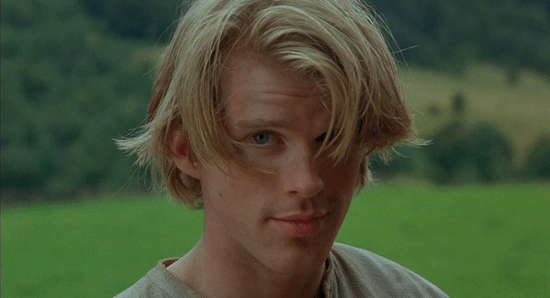 When someone I love needs or wants something from me, it's very difficult to say no. I love seeing you smile and knowing that I played a part in putting that smile on your face. But sometimes (often), I say yes to so many people that I end up with far too many commitments and not nearly enough time to accomplish them all. And then I end up disappointing the very people I'm trying to help.
I've blogged about this issue
here
,
here
,
here
, and
here
(as well as a few - okay, many - other times). And let's be honest, I'll be blogging about it again before long. For someone with "As You Wish" syndrome, learning to say "no" is an ongoing, life-long process.
And I knew I was approaching my breaking point again a few weeks ago, when I talked about
Juggling All the Things.
But this weekend, I realized that I've actually long-since passed that point. As I sat down to schedule my Saturday, trying to fit in DD#1's band competition, DD#2's volleyball game, DD#3's church youth group mother/daughter activity, DS's bass guitar lessons, movie night for my oldest two daughters and their youth group, a church dance for my son, Pitch Wars critique, writing critiques for my CPs, blog posts, responding to emails about TWELVE STEPS school visits, and trying to fit in a little time to write my own WIP ... Something had to give. At any given time, I had at least three different places to be simultaneously. And since scientists haven't yet perfected cloning, I just couldn't do it all. But I'd promised everyone, and I couldn't let them down! So I worked out a schedule where I could do a little bit of everything, as long as I didn't stop moving for even a moment. It meant being on the move from 6am until 11:30pm or later, but I would do it all. And then, when the craziness was all over, I promised myself I'd learn to say "no."
As I prepared to leave my youngest daughter's mother/daughter activity (where we made these adorable Princess headbands for the little girls at church)
the leader gave me a hug and said "I know you're extremely busy, but thank you for taking some time to come today." I smiled and nodded, but I was already running late for my next commitment, so I didn't really have time to let her words sink in.
That night, when I met my older daughters' youth group at the movie theater (where they were going to see the new
Meet the Mormons
movie), their youth leader invited me to stay and watch the movie with them. My daughters and their friends agreed. It would be so fun!!
"Oh, no," I replied. "I can't. I have work to do. I'm going to take my laptop and find someplace to write."
I watched the faces of my two daughters fall as they nodded and accepted the fact that Mom was too busy to simply hang out with them and their friends. - So I scrapped the rest of my To-Do list for the night and spent the next 90 minutes or so sharing a giant bucket of popcorn with the girls.
I'm really good at reminding other people that they shouldn't try to do everything at once. In a recent guest post about social media on the
SCBWI MD/DE/WV blog
, I wrote: "
Don't try to do it all at once!
You know that old adage about eating an elephant one bite at a time? The same applies to building your online presence. If you try to do everything at once, you'll burn yourself out before you even get started." And it's time I started taking my own advice. So once again, I'm making the commitment to streamline my life.
For the rest of October, I'll be playing catch-up. I'll be completing a web re-design to make my author website and blog more streamlined and easier to navigate, and I'll be setting a posting schedule for myself that will (hopefully) be easier to follow - including letting some of the less-important things go. When I come back in November, I hope to be much more consistent.
And I need your help! I want to return the main focus of this blog to it's original purpose: Finding the blessings within life's daily trials. I'll need to let go of some of the "extras" that have taken over recently, but I don't want to lose them all. So please vote in my poll below to let me know which blog features you love and which you really could do without. (Vote for as many items as you'd like. I'll take all of your input into consideration.)
Thank you so much! I love you all!!
Update: As votes trickled in for my poll, both officially and through comments on my other social media outlets, I realized two things:
#1 - The results were incredibly inconclusive. Every vote I got for discontinuing a feature was offset with a vote from someone else for keeping it.
#2 - I was sorely tempted to "cheat" by asking friends and family members to come cast their votes for the things that I wanted to win. Which means I already know, in my heart, what needs to stay and what needs to go. So I've closed the poll early, and over the next week or so, I'll be working out a schedule. At the end of October, I will post my new schedule, along with the reasons why I'm keeping (or letting go) the features I've decided upon.
*Giant Squish Hugs* to you all!!