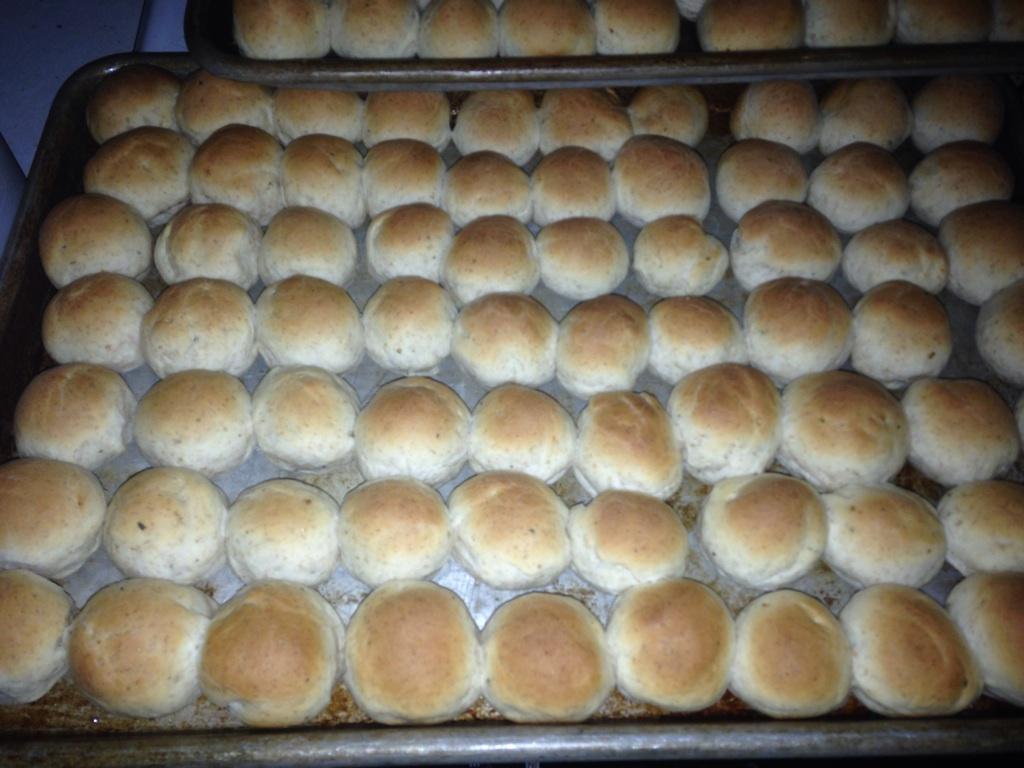 For special occasion meals, there's nothing better than fresh-baked bread. But I'm too impatient for hours of waiting for the dough to rise. These little rolls take almost no time to make. From start to finish, you can have fresh bread in about an hour. Perfect for your Thanksgiving feast!
Garlic Oregano Bread Bites
For approximately 6 dozen bread bites, you will need:
1 c. + 3 Tbsp. warm water
2 Tbsp. yeast
1/4 c. sugar
1/3 c. oil
1 tsp. salt
1 Tbsp. oregano
2 tsp. garlic powder
3 1/2 c. flour
In a large mixing bowl, combine water, yeast, sugar and oil. Let sit for 15 minutes.
Turn on oven to 400 degrees Fahrenheit.
Add salt, oregano, garlic and flour. Mix until a dough is formed and all flour is incorporated.
Turn out onto a floured surface and knead until smooth and elastic. (The dough should be no longer sticky, and you should be able to stretch it without it breaking immediately.)
OR
In your electric mixer, with the dough hook attachment, knead dough until smooth and elastic.
Shape into 1-inch balls and place on a greased cookie sheet. Dough balls should be spaced approximately half an inch apart to allow room for them to rise. Let sit in a warm place (like on top of the preheating oven) for 15 minutes.
Bake for 10-15 minutes, until rolls are golden brown. Serve warm.